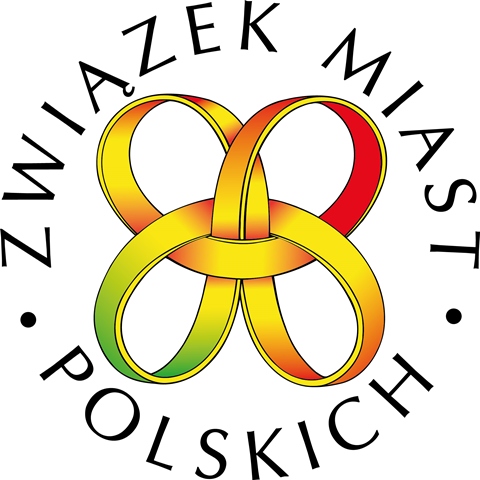 The Association of Polish Cities (ZMP) operates since 1990 and thus is the longest running and the biggest association gathering local self-governments from the territory of Poland. ZMP's members are over 300 cities representing approx. 75% of urban population of the country. Among them there are metropolitan cities, big cities with county rights, medium towns and smaller, semi-urban municipalities.
Following its charter, ZMP supports economic and cultural development of Polish cities and improvement of the efficiency of public services. Its area of operation includes also energy efficiency and RES use. The Association offers information, consultation and programme services aiming at solving different problems related to the execution of local self-governments' tasks, as well as conducts publishing, training and promotional activities addressing different topics interesting for the organisation and its members.
For over 25 years ZMP has been supporting different types of partnerships established between local self-governments and other entities, including many years' experience in supporting bilateral partnerships, also with Norwegian partners. ZMP is an official Covenant of Mayors Supporter.
42 Robocza str.
61-517 Poznań
phone: +48 61 633 50 50
biuro@zmp.poznan.pl
www.zmp.poznan.pl
The Association of Municipalities Polish Network "Energie Cités" (PNEC) is a non-governmental organisation which, since 1994, promotes and supports sustainable energy development on the local level and helps Polish municipalities in elaboration and implementation of local climate & energy policies.
PNEC's activities include promotion of energy efficiency and RES use, implementation of European and national sustainable energy projects and organisation of thematic conferences, seminars, workshops and study visits. Since April 2009 PNEC is an official Covenant of Mayors Supporter and, as such, it supports Polish Covenant signatories in fulfilling their commitments (including development of Baseline Emission Inventory and Sustainable Energy Action Plan, mobilization of civil society etc.) and acts as an intermediary between Polish municipalities and the Covenant of Mayors Office. PNEC's members are local and regional authorities from all over Poland.
17/30 Sławkowska str.
31-016 Kraków
POLAND
phone: +48 12 429 17 95
biuro@pnec.org.pl
www.pnec.org.pl
The Norwegian Association of Local and Regional Authorities (KS) is an organisation cooperating with all 428 municipalities and 19 counties in Norway. For many years is has been supporting its members' activities for energy efficiency and use of renewable energy sources through dialogue and cooperation with the national government, initiating and running multiple thematic projects and participation in several international networks, such as UCLG, ICLEI and CEMR. KS is also an official Covenant of Mayors supporter.
Since the beginning of its operation KS has been participating in several cooperation programmes implemented together with relevant ministries, state agencies and research institutes. It is also strongly involved in projects financed from EEA and Norway Grants (17 projects in total realised in partnership with organisations from Bulgaria, Georgia, Moldova, Russia, Romania and Ukraine). Since 2007 KS has been cooperating with the Association of Polish Cities.
KS operates on the area of the whole country and has its headquarters in Oslo. Except for that it has 8 regional offices, as well as a delegation and a member bureau in the Congress of Local and Regional Authorities of the Council of Europe.
Haakon VIIs gate 9
0161 Oslo
NORWAY
phone: +47 24 13 28 17
gunnbjorg.naavik@ks.no
www.ks.no